Whether you run your own business or are a part of one, if you've been to any sort of business networking event you know you will always meet great people. The JerseyMan and PhillyMan Magazine Business Networking Events will offer you the chance to grow your business by socializing/networking with other progressing and/or successful business owners and professionals in the South Jersey and Philadelphia areas.

If you're social these are the places to go to meet new potential clients. Whether it's going to be the one you're socializing with as a new client, or them helping you by spreading the word about your business. These events can be a big boost in growth of businesses.
The JerseyMan Magazine holds these business events once every 4-6 weeks. JerseyMan Magazine & PhillyMan Magazine offer two of the area's top networking opportunities. One being the "Legacy Club" and the "Chairman's Club".
About the JerseyMan/PhillyMan Legacy Club

Network with other successful business owners and professionals in New Jersey and Philadelphia. By joining the Legacy Club you will be invited to all business events that are held every 4-6 weeks, a VIP check-in to each event, special recognition, a dining card to over 150 local restaurants and a free one-year subscription to the JerseyMan or PhillyMan Magazine. A great all in one deal!
Read more about the Legacy Club here
About the JerseyMan/PhillyMan Chairman's Club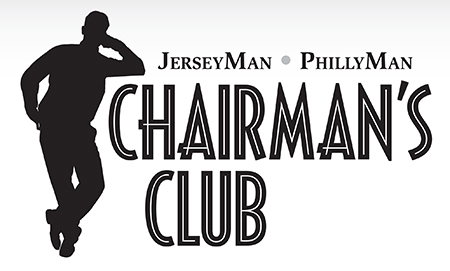 JerseyMan and PhillyMan Magazine Chairman's club is an elite fraternity for the most successful business owners. There is a limited amount in the Chairman's Club, which are the gifted professionals who have already made it to the top and want to learn and share with other members of the Chairman's club. You will receive benefits that include a full page ad in the Jerseyman/PhillyMan Magazine along with 5 half page ads which adds up to about $3600. You also get special mentions in the magazine along with many more benefits.