Some client Printing Work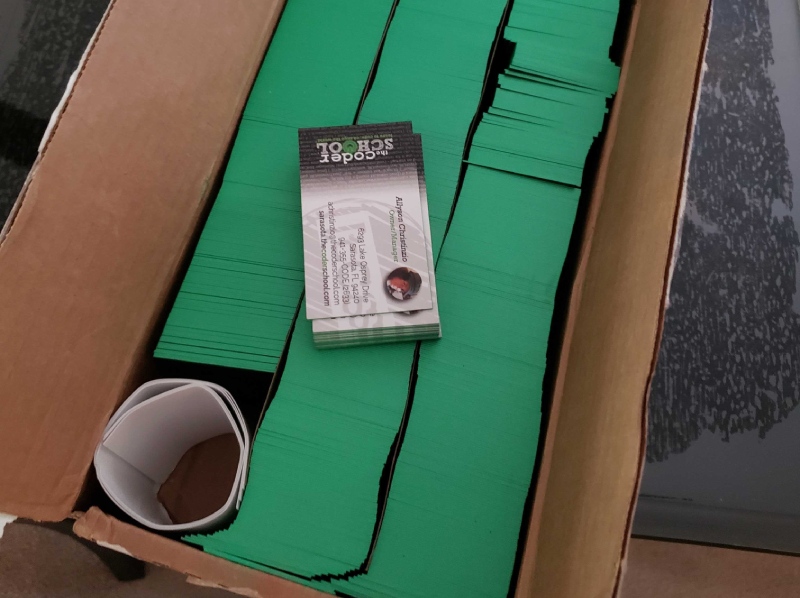 Painted Edge Business Cards
These custom business cards are 32pt thickness with green painted edges. 
Painted Edge Business Card
Custom designed Brochures
These brochures are trifold, 3 panel high gloss brochures for a plastic surgery company in Marlton.
Metropolitan Plastic Surgery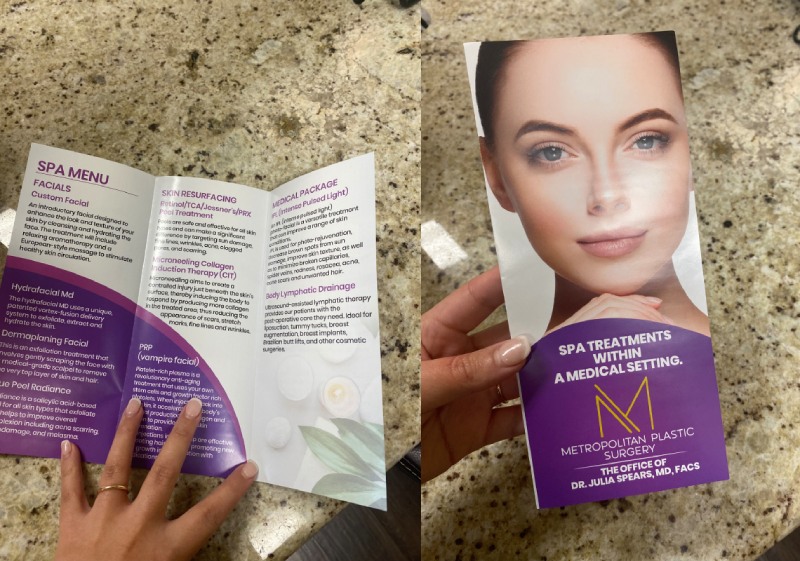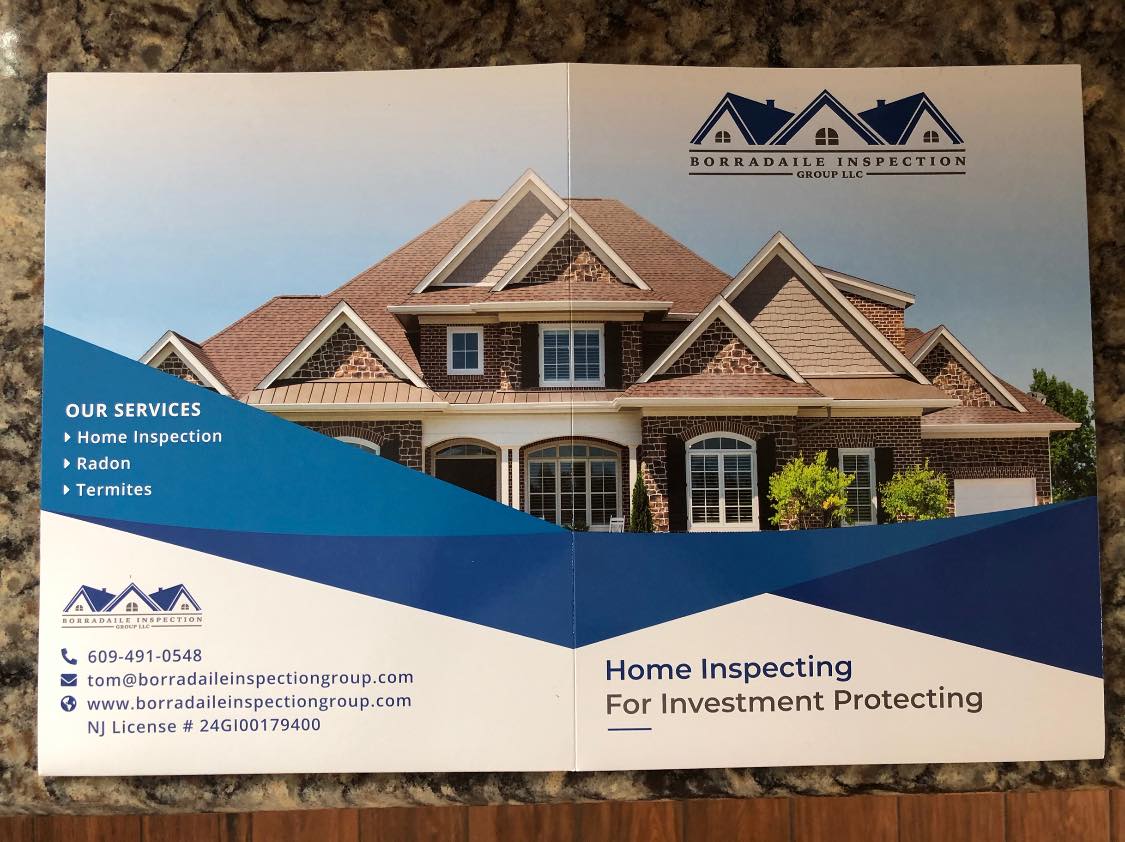 We did a whole whole for this inspection company. We design and printed high gloss custom 2-pocket folders along with matte/gloss, high quality business cards and car magnets.
Folders, Business Cards, Car Magnets
Custom Printing in New Jersey
This was a full blown design and custom printing for an event. We designed and printed the retractable banner stand, post cards, flyers, business cards as well as the table cloth.
Banner Stand, Post Cards, Flyers, Business Cards, Table Cloth, 
Neurosurgical & Spinal Specialists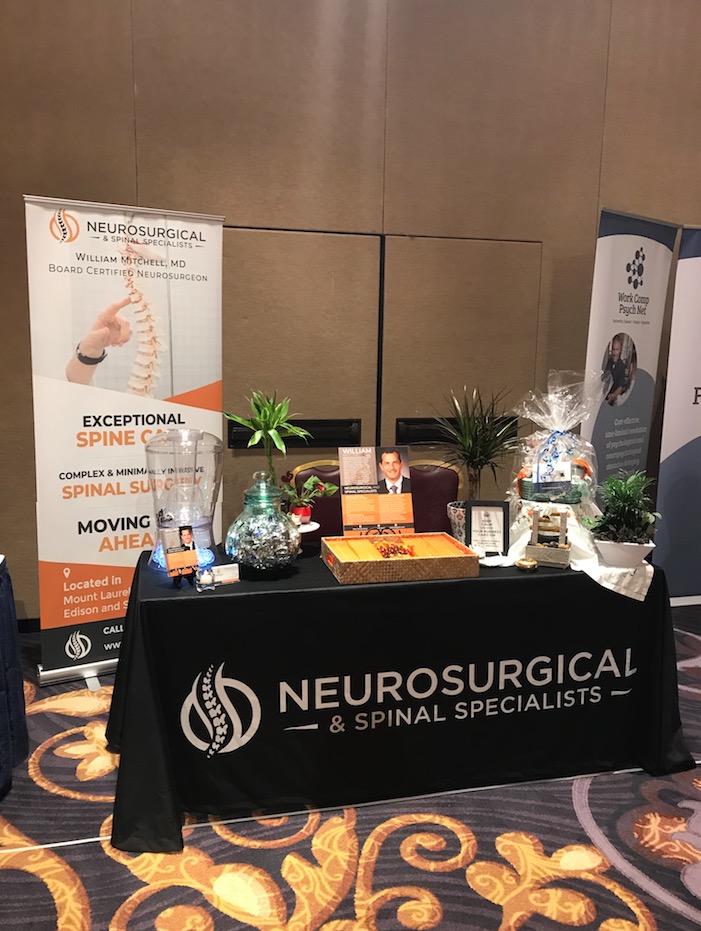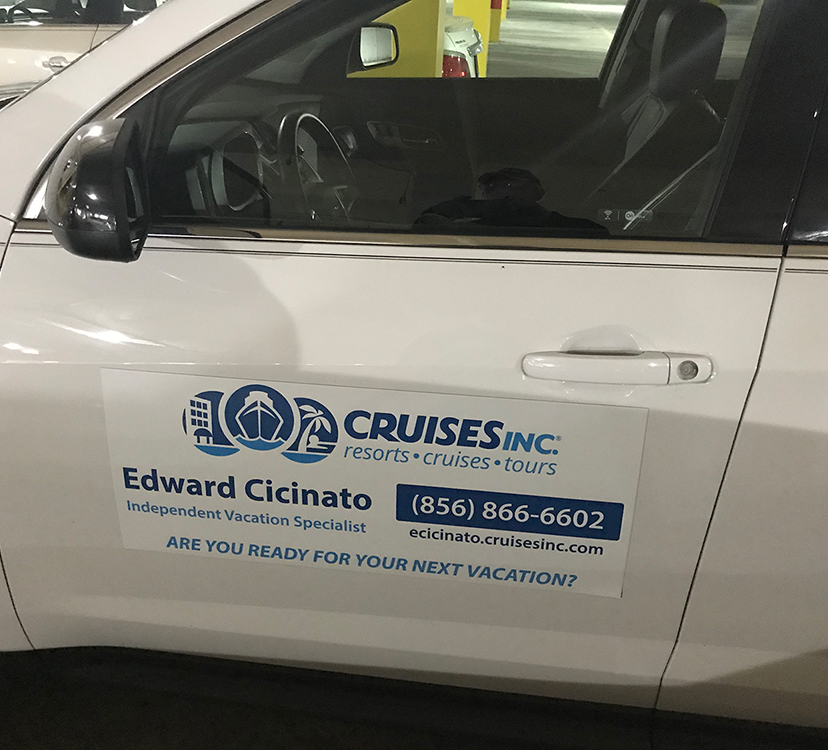 This was for a local vacation company, Cruises Inc, who was looking for another way to market. We design and printed these custom car magnets in the proper sizing for each door. We also did one for the Home Inspection company above.
Custom Store Vinyl Printings
These business card designs were printed for a sales representative for a skin care company called Rodan and Fields. The business card printings were printed 16PT and the face and text were coated in gloss for a fine look.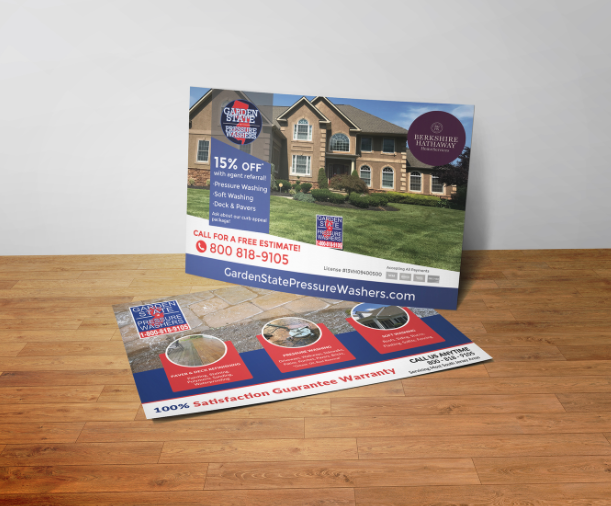 Post Card Design & Printings
Custom Store Vinyl Printings
This local company wanted to advertise using custom post card designs. We designed their company post card design and also provided them with high quality prints, matte and gloss quality. We also design and printed their business cards.
Garden State Pressure Washers
Storefront Vinyl Decals with Installation
Custom Store Vinyl Printings
This project was for a new tanning salon company. We provided them with store front vinyl decals along with a large wall decal. Two window vinyl decals and two door vinyl decals. Full installation was included as you can see and it came out great!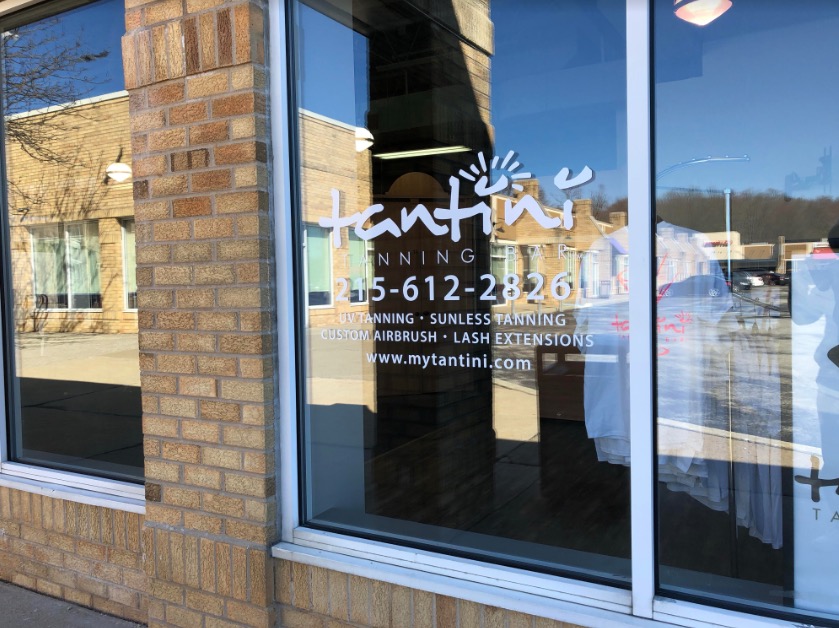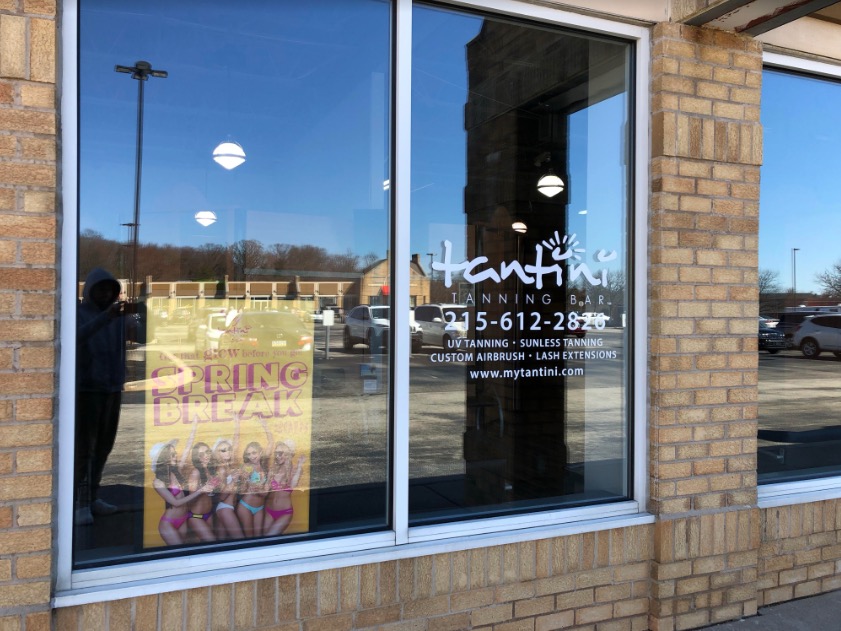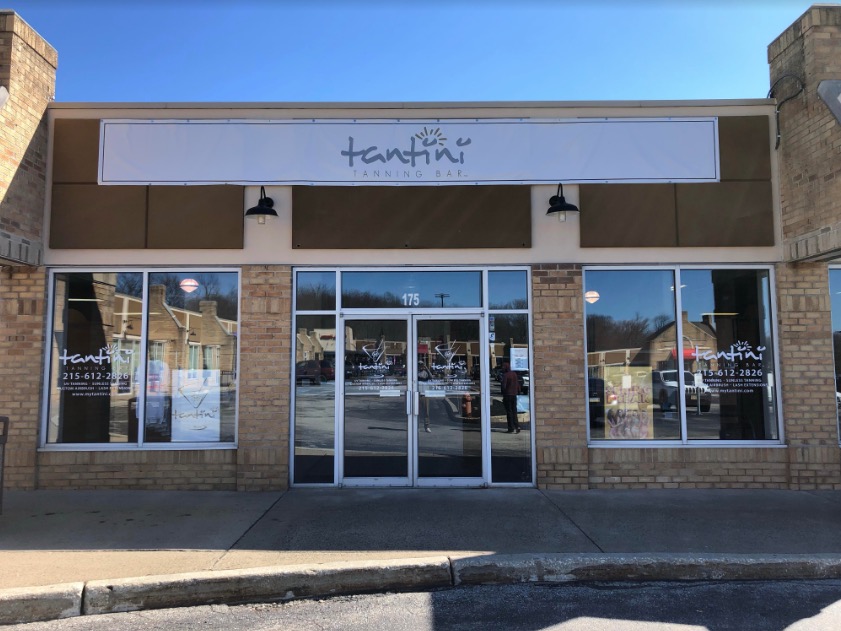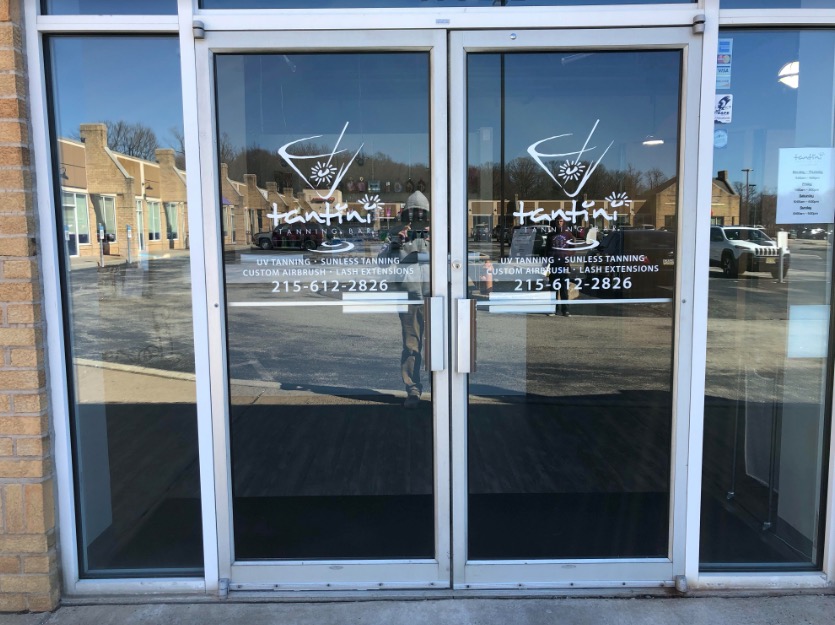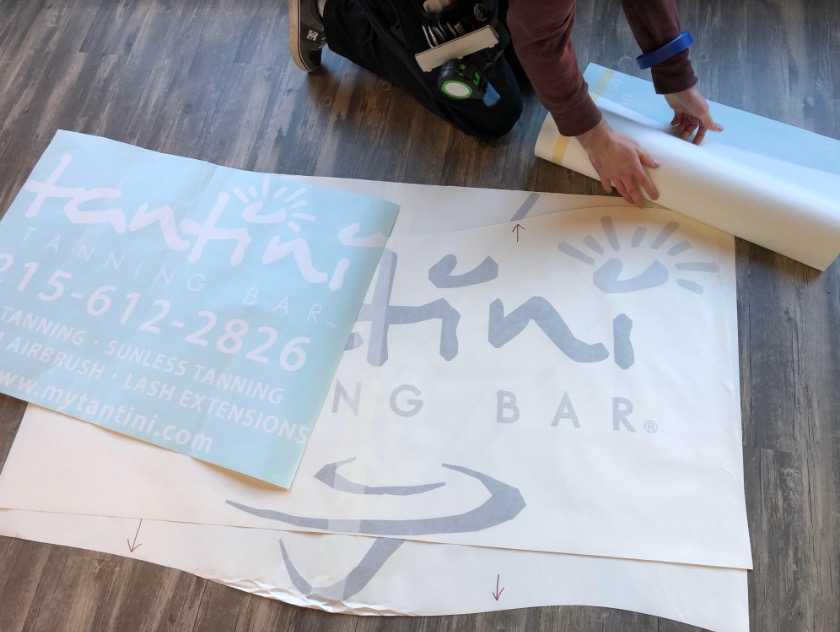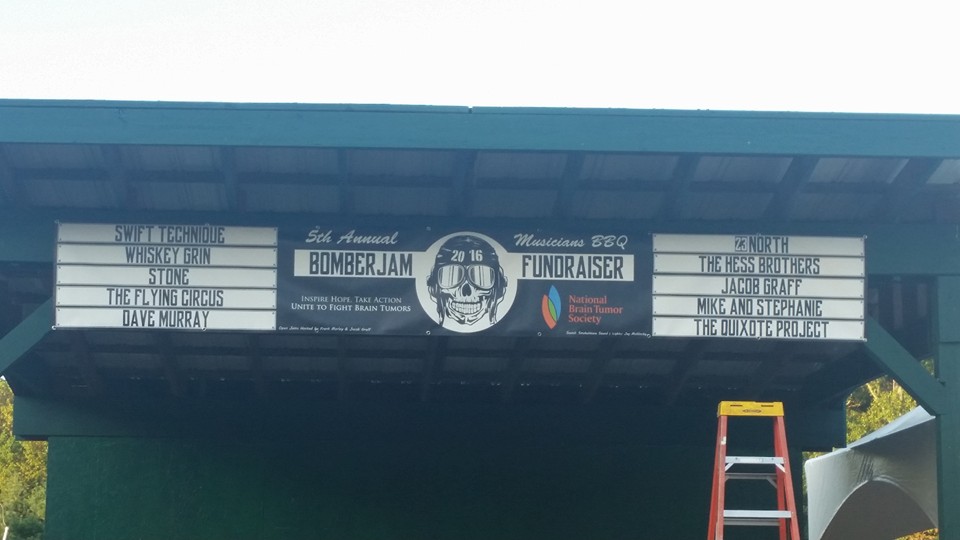 This banner was a high quality, water proof banner design and printed by us. No wrinkle, simple roll up. 
Brain Tumor Foundation Fundraiser
These printings were for a fundraiser. We design and printed these t-shirts along with banners and tickets.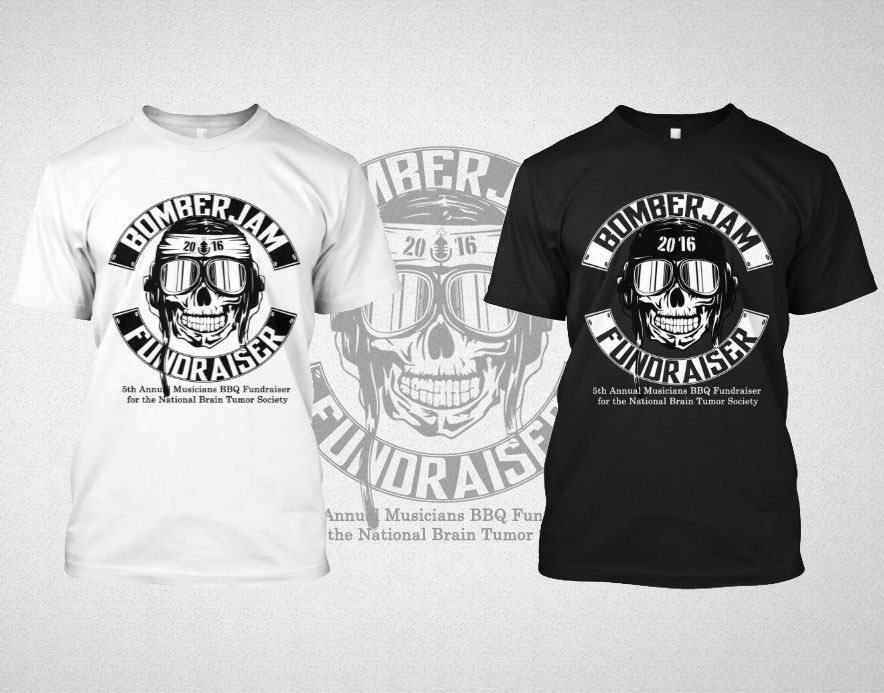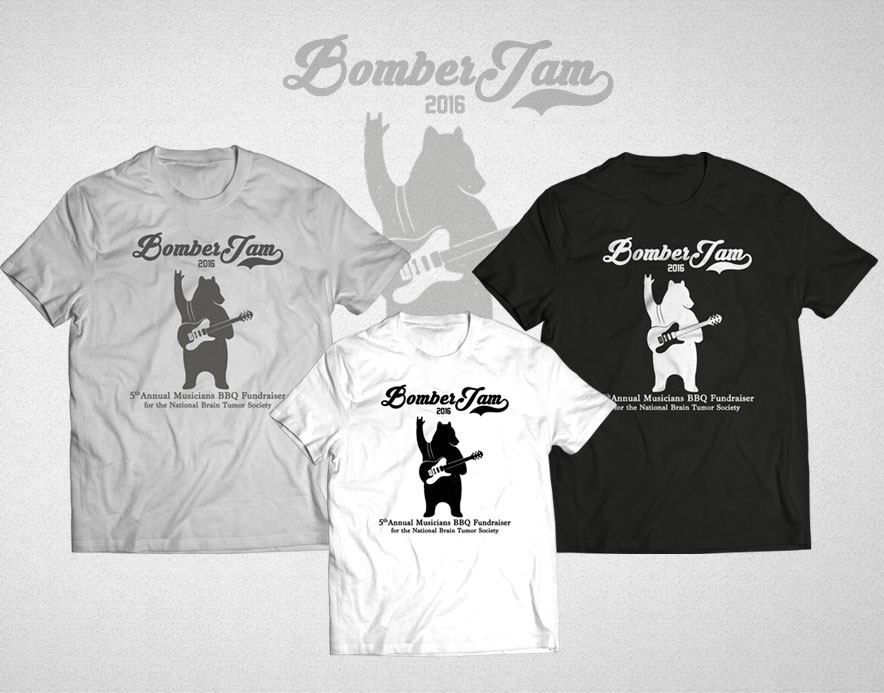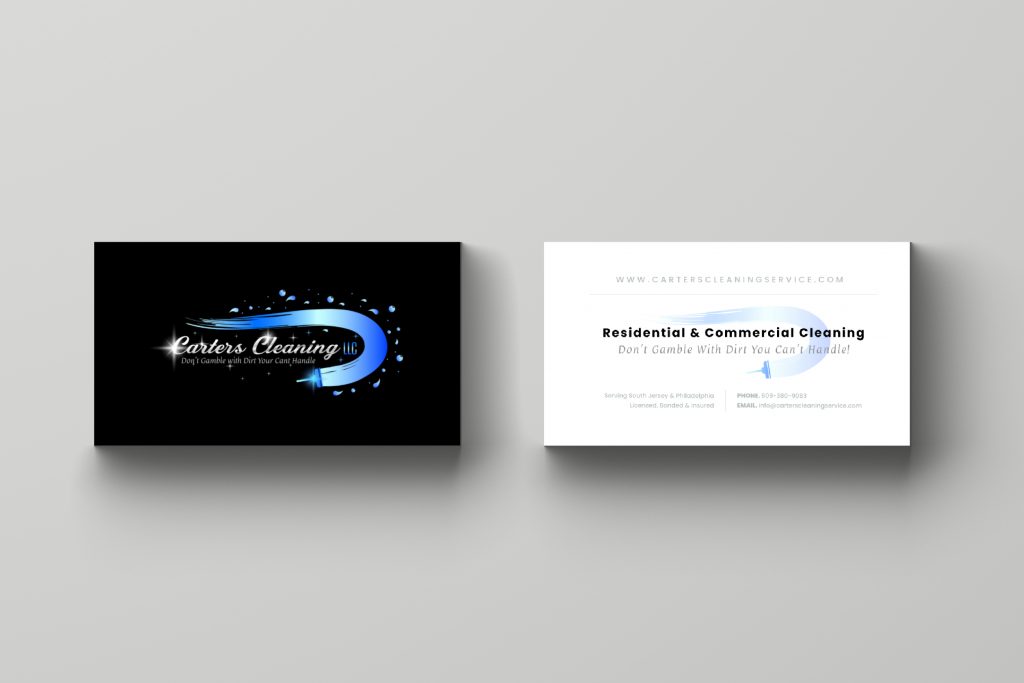 This custom business card printing was created for a cleaning company. It is a painted edge business card with 32pt thickness.
Painted Edge Business Card